Smart Marketing for Engineers™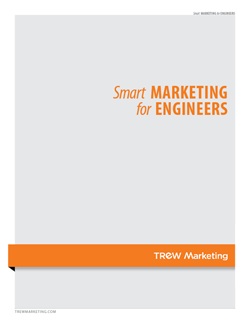 Build Your Foundation
Based on our decades of experience building hundreds of customized marketing programs targeted to engineers and scientists, we have written this guide to help you get started. It provides a smart, prioritized approach that helps technical business leaders build and execute an efficient and effective marketing program where every dollar and every hour spent drives results.
In this guide:
1. Position and Plan - Start Here for Best Results
2. Your Website - Where Engineers Go First
3. Content Is King
4. Search Marketing - Get Googlized
5. Direct Marketing - Convert Your Leads to Sales
6. But What About Twitter?
Complete the form to download now.